Protect the Partrick Wetlands
and our Community


Conservation Commission
& the Protection of our Wetlands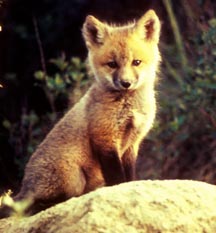 The Conservation Commission is charged with protecting our wetlands, aquifer, natural habitats and our environment. Make them do just that and not give it away to developers.


ARS partners has the legal burden to prove they "won't harm the wetlands," so says Town Attorney Ira Bloom. They have not proved it, they are not even close. Hopefully Con com realizes this.


Below are different things to read regarding this issue (some are Adobe PDF files, get the reader click here)


Also included is some information about the sewer line extension and the Water Pollution Control Authority


Speeches & Arguments against the development:
Argument and Intervention against the Development, 2nd Application
Another Intervention Argument of 2nd Application
Arguments During the Second Evening of Hearing - Overall (2nd Ap)
Arguments During the Second Evening of Hearing - 1991 approved less (2nd Ap)
Arguments submitted at Third Evening of hearing, Invervention memo (2nd Ap)
Summation Partly Presented During Third Evening of Hearing (2nd Ap)


Articles:
Partrick Wetlands Group Questions Bloom's Clout Town Attorney making policy?
Sewer Foes Criticize Farrell
Sewer Approved 2-1, but No Ringing Endorsement Based on poor regulations, w/o looking at health or environment
Sewer Approved 2-1, but No Ringing Endorsement Another article
Sewer Line Stalled - There is fear about its installation and more. No Sewer, no development
Conservation Commission Challenges ARS Presenters and might ban blasting and hopefully more
What's causing the pollution? Hearing devoted to problems on site.
We are worried about what's on the land
Neighbors Still Fear F.D. Rich House Plan
DEP called in to investigate contamination


Letters to the Editor:
Who is Protecting the Citizens? One Opinion is Shaping Policy
Wake up Westporters this affects you all
Let the Whole Recond Speak - Don't Sentence the Wetlands to Death on a Technicality
Community Losing Faith in the Process
Conservation Commission Gets a Second Chance
Contamination is not OK
Who is Liable for What's been Buried
Draconian Restrictions Prove Houses Should not be Approved
Public Water is not the answer
Priceless!!! Are Our Wetlands are Priceless.
Protect our Water & our Community
Conservation members being bullied by a controlling few
The Aquifer is in Jeopardy & The Neighbors won't back off.
100' setback over the aquifer is being ignored
The Houses approved in 1991 are not the same


The Regulations :
P&Z Zoning Regs for the OSRD (pdf) (the zone of the development)
Conservation Commission Wetlands and Watercourses Regulations (pdf)
Conservation Commission Aquifer Protection Regulations (pdf) The ones they completely ignored


Initial Decision:
Conservation Commission Decision on ARS first application (pdf)


By going to the Conservation Commission office you can see the plans submitted in their entirety. Take a moment and take a look, ask questions of the staff, it will give you a full understanding of what is about to happen to our community.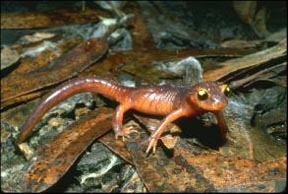 He needs our help