Protect the Partrick Wetlands
and our Community


Save this Open Space:
Does it all need to be developed?

What can we say about the need for open space. The Partrick Wetands is the largest piece of undeveloped land in Westport. Instead of it becoming just another clustered sub-division and creating more blight on our community, it could saved, it could be left as is and protected for generations to come.


There is a movement throughout the country to protect open space. President Bush recently made it a priority. Diane Farrell our selectwoman has done it before with other smaller and less unique properties. So why not this land, this wonderful varied mix of wetlands, uplands, meadows, ponds and streams? It is a sight to behold.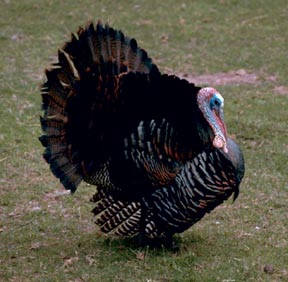 For years the neighbors of this wonderful resource have walked on the old trails and enjoyed its splendor. If it is developed there will be no access by the public to this land. If it is developed the animals and plants that people have come to love and watch will be destroyed or displaced.

Does every piece of buildable land have to have a house on it? Is this what Westport needs or wants? At what point do we as a community finally say enough?

Don't our children and our children's children deserve to see what nature is and not have to go to a museum to find it? Don't we all have a right to see wild turkeys, coyotes, deer, fox and owls free in their own habitat?

Help us protect this important piece of land, this wonderful and fragile resource, that could be shared by all and not just a few. Send an email to the town by clicking on the email link. And if you can, please send us a donation so we can act on your behalf.

Read what your neighbors have to say with letters to the editor of the westport papers.